2012 RETROSPECTIVE: TOP 10 ALBUMS
10. Beacon - Two Door Cinema Club Not as laden with obvious singles as their 2010 debut, Tourist History, but this is a more assured, mature effort. Lead singer Alex Timble sounds a bit like an Irish Brandon Flowers, and while there is a more controlled sound to Two Door this time around, there is no lack of jangly guitar. Sun is one of the songs of the year and Someday is a terrific track that...
2012 RETROSPECTIVE: TOP 10 FILMS
10. Smashed Mary Elizabeth Winstead puts in one of the performances of the year playing Kate, an alcoholic teacher whose marriage is built on a foundation of shared boozing and late-nights out. Smashed tells the story of Kate's battle to get sober, which - delightfully to me - includes Nick Offerman. Not really feel-good fodder, but it is worth the journey. 9. Turn Me On, Dammit! Alma is...
4 tags
2012 Retrospective: Top 10 songs
10. How Do You Do? - Hot Chip The best song off a good album, How Do We Do? follows the familiar Hot Chip pattern of a slowish start before settling into a regular, irresistible beat. Not an instant dancefloor filler, but a slow burn that leaves you moving some part of your body, whatever your mood or location.   9. Sun - Two Door Cinema Club From a band who knows how to record a really...
When will America learn?
"Guns don't kill people, people kill people." The famous, flippant defence that Americans who seemingly love their guns more than they love saving lives use is technically true. Cars don't kill people either. Nor heroin. Nor tall bridges. But we have speed limits, seats belts and breath-testing to mitigate risk of deaths involving cars. Selling, smuggling or possessing...
The best of 2011
Top Five Films of 2011: 5) We Need To Talk about Kevin 4) The Black Power Mixtape (1967-75) 3) The Guard 2) Senna 1) Submarine One that just missed out: Rise Of The Planet Of The Apes   Top 10 Songs of 2011: 10) 'Call It What You Want' by Foster The People 9) 'Apartment' by Young The Giant 8) 'Somebody That I Used To Know' by Gotye featuring...
In 2012...
I will not… Eat fast food. At all. This means no McDonald's, KFC, Red Rooster, Pizza Hut, Nando's, Crust, Hungry Jack's, Oporto or Subway. Drink soft drink, unless it is mixed with spirits. Go any further into debt. Drive if I can walk. Be bashful and will go after what I want. I will… Have breakfast every single morning, either at home or work. Drink at...
Short walk, long memories
Nostalgia is a funny thing, especially when even the most mundane routine brings memories flooding back. And so it was when, after a day at the cricket, I took the train back to my mother's home. I must have done the walk from Yarraman station to my old place in Dandenong West hundreds of times in my time as a high school and uni student, but I haven't done it since moving away five years ago and...
Happy Birthday to my one true love
Dear Melbourne, I hope you're having a happy 176th birthday, you saucy old minx. I'm so sorry that I cannot be there for your celebrations – it really is my loss. But I assume (and hope) you're putting on one of your typical late August sunny days interspersed with cloud cover and the teasing threat of some very light showers. While the "will you?/won't you?" questions about the weather annoy...
8 tags
An Open Letter to Arsenal
Dear Arsenal, After so many years of fire and passion, it is over. I just can't look you in the eye any more. It's not me, it's you. You used to challenge me and the physical side of our relationship was amazing. But slowly over recent years that side of things has been on the wane, and I have had to look around for new, more exciting liaisons. I'm not to one to dwell on physical appearance,...
Finality is good, even if it's bad
There's a certain sense of relief and clarity that comes with knowing that something is over and there is absolutely no going back. Whether the finality comes in the form of achievement or a sudden and crushing end, the human mind has a remarkable ability to focus on other matters as soon as it realises something is over. Often that finality comes in the form of hope being extinguished. I've...
Stop it I love it: Choosing your karaoke song →
stopitiloveit: If you're anything like me, you love karaoke. Actually, you might love karaoke, even if you're nothing like me; I can't rule that out. Which means there's a lot of people for whom this post is really important. I want to talk about choosing your karaoke song. When you get to your karaoke…
Dear Miranda, I'm fatherless and I'm okay
"You only had to see the burning streets of London last week to see the manifestation of a fatherless society." – Miranda Devine, Daily Telegraph, August 14 2011 I don't read the columns of people like Miranda Devine and Andrew Bolt. In fact, I go out of my way to avoid them. Like so many episodes of Q&A, all they serve to do is make the blood pressure soar, the voice's volume rise with...
"No one expected this. The people running Britain had absolutely no clue how..."
– The best article on the London riots so far. Read it here. (via huntingthesnark)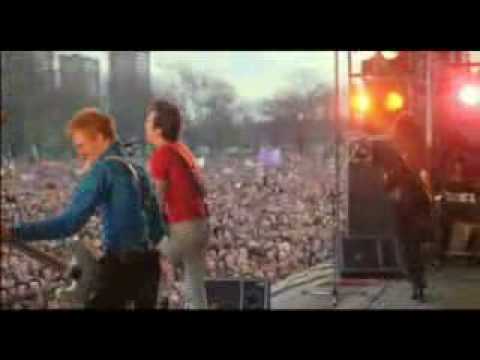 Is getting the Kewell worth it?
The problem with playing hard-to-get is that at some stage, there's a point where the game needs to end. While it may be fun for one of the participants, it's inevitable that the other will feel spurned and more than a little used. Harry Kewell and his manager Bernie Mandic have exhausted the Australian football public's goodwill, leaving us feeling jilted and questioning whether he'd be worth it...
Best/worst t-shirt in the world →
My favourite article of the past week: Charlie Brooker take on David Cameron's weird adviser Steve Hilton in The Guardian. 
If you offer opinion, expect some pushback
I don't usually pay much attention to Mia Freedman. I'm not a parent nor parent-to-be, I've never seen her website, I don't watch her show on Sky News and I wasn't exactly a huge reader of Cleo or Cosmo growing up. I don't find her or her opinions particularly incisive or interesting. But I couldn't help noticing a minor kerfuffle blown out of all proportion this week, where Freedman tried to...